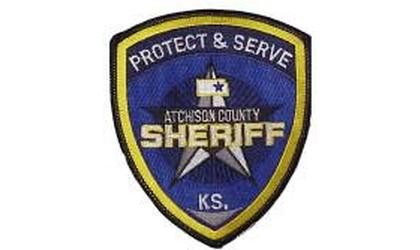 (KAIR)--Vehicle related crimes, including theft and vandalism, are under investigation in Atchison County.
The first case involves the theft of vehicle parts, valued at around $700.
Atchison County Sheriff Jack Laurie told MSC News Eldon Roles Saturday afternoon reported that the parts were stolen while the vehicle was parked at 119 Riverfront Road, in rural Atchison County. "Apparently, he had a vehicle parked there, he was going to do some work on it for the customer. A catalytic converter, and another fitting for the exhaust, was stolen from that vehicle," Laurie said.
The investigation into the theft is continuing.
The two cases of vandalism were both reported Sunday after they occurred in Effingham, but Laurie said it's not immediately known if they are connected. "To say they're related is difficult to determine at this point."
The first case happened at 8909 Clay Road, sometime between 5:00 Sunday evening and midnight.
According to Laurie, a Chevrolet Suburban was vandalized with spray paint while parked in that location, with an unknown object used to break the windows and lights. "Real extensive damage," Laurie said. "Every window, every light. Anything they could damage, they damaged, then spray painted on the vehicle."
The second Effingham vandalism case is believed to have occurred sometime between 10:30 Sunday morning and 9:30 Sunday night while parked in the driveway of a residence, located at 11196 242nd Road.
The owner reported that the windshield of his 1992 GMC pickup truck was broken.
The investigation into those two cases is continuing.