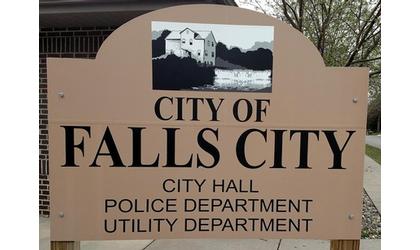 (KLZA)-- Falls City Council members voted unanimously Monday night to approved a resolution to refinance Nebraska Department of Environmental Quality bonds used for upgrades at the water plant at Rulo.
Brad Slaughter with Piper-Jaffrey told the Council the potential savings has improved since his last visit, noting the dip in bond rates would push the city savings to more than $200-thousand by refinancing.
If issued immediately the bond rate would reduce from three-percent to 2.25-percent, cut the annual bond payment by approximately $5-thousand and bring the City a total savings of more than $226-thousand.
Since the paperwork did not get to the City in time to be part of Monday nights agenda, the final approval cannot be done until the September 3rd Council meeting. Slaughter said it will be important to keep an eye on the rates in the next two weeks, suggesting that if the rates increase by a quarter-percent or more, it might be wise not to move forward with the refinancing since it could not be done again for five years.
Slaughter started out by updating the Council members on a company change. He noted that The investment banking division at Ameritas, which the City has been working with, was sold to Piper-Jaffrey. He said it is only a name change and nothing will change for the City.