Leavenworth shooting injures one
09/06/2019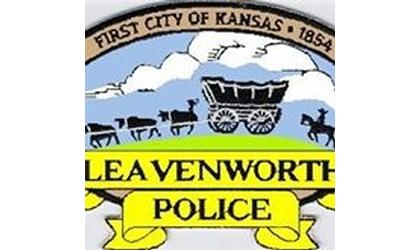 Leavenworth Police
(KAIR)--A Leavenworth shooting left an 18-year-old man injured.
The Leavenworth Times reports it happened early Wednesday morning, shortly before 2:30, in the 3900 block of Shrine Park Road, located in south Leavenworth.
Citing Leavenworth Deputy Police Chief Major Dan Nicodemus, the newspaper reports that the victim, and a friend, were inside a van parked in a residential driveway when they heard what Nicodemus called "a loud popping noise" as something hit the van.
As they realized that shots were being fired, another vehicle, believed to have been the source of the gunfire, fled the scene.
The two men went inside the residence for help, with the victim realizing he had been shot.
Transported for hospital treatment, the victim's injuries were considered to be non-life threatening.
The investigation into the shooting is ongoing.
© Many Signals Communications
You will need to be logged in to leave a comment.
Please Login The posting of advertisements, profanity, or personal attacks is prohibited.
Click here to review our Terms of Use.