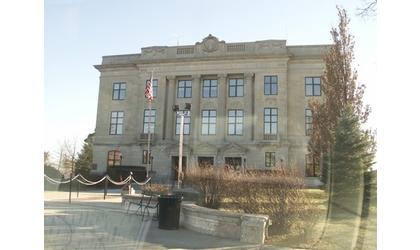 Brown County Courthouse
(KNZA)--The Brown County Commission has accepted a proposal from a Manhattan-based firm to develop a new county website.
County IT Director Sandy Director Monday presented Commissioners with proposals from two companies.
On the recommendation of Carter, the Commission accepted a proposal from CivicPlus for $9,850 annually to host and maintain the site.
Carter said CivicPlus currently host websites in twenty-three of the state's 105 counties, including neighboring Atchison County.
She said the Secretary of State's Office recommended the county go with a new website provider for security reasons after the county's website was hacked during the August 6 primary election.
Carter said the county's current website was brought on-line in 2003 and last updated in 2014.
She said CivicPlus said they could have the new website on-line by the November 5 general election.