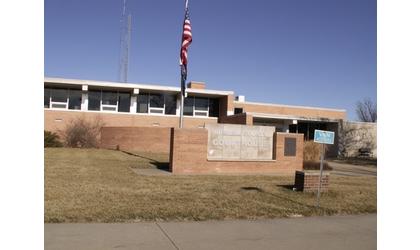 (KMZA)--A presentation on zoning will now be heard at the September 23rd Nemaha County Commission meeting.
An attorney familiar with zoning will conduct the informational session beginning at 9:00 that morning in the Courtroom at the Nemaha County Courthouse.
The session had been scheduled for Monday but the attorney had to cancel.
Commissioners stated at their May 15 meeting their intent to consider establishing zoning as a way to regulate the development of large-scale energy projects—including wind farms. At the same meeting they implemented a six-month moratorium on new energy developments while they negotiated with NextEra Energy Resources on the Soldier Creek Wind Farm project.
The informational meeting on zoning and an extension of the moratorium were requested at the August 26 county meeting by James Neeld, the attorney representing the county in negotiations. Neeld also asked commissioners to act on a contract with a third-party engineer to assist with the Soldier Creek project.
The Commission Monday tabled an extension of the moratorium until a future meeting.
The Commission approved an agreement with Cook, Flatt and Strobel Engineers, of Topeka, to assist with the road use agreement for the Soldier Creek project.