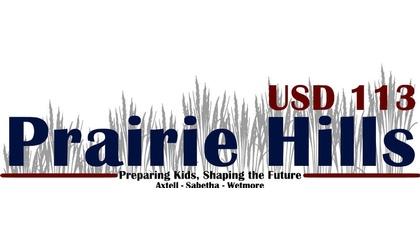 (KNZA)--The Prairie Hills USD 113 Board of Education has ratified a negotiated agreement with teachers for the 2019-20 school year.
Superintendent Todd Evans says the agreement with the Prairie Hills Education Association was approved following an executive session at Monday's board meeting.
Under the agreement, teachers will see an average salary increase with 4.9 percent, with an increased cost to the district of 3.5 percent.
Following a separate executive session, the Board approved an administrative compensation package for the 2019-20 school year. Administrators will see a salary increase of 3 percent.
In other business, the Board approved a new capital outlay resolution. Evans said its for the same terms the district has been operating under in the recent past. Its for a mill levy not to exceed six mills for a period of time not to exceed 5 years.
In order to provide better supervision for the sixty-three Sabetha High School students participating in football, the Board voted to add a 6th coach for this school year only. Evans said they will re-evaluate next fall to see if student numbers warrant a 6th coach at that time.
Following discussion, Evans said the Board expressed an interest in obtaining additional information about working with an architect to do a facility study. The information will be presented at the board's October meeting.