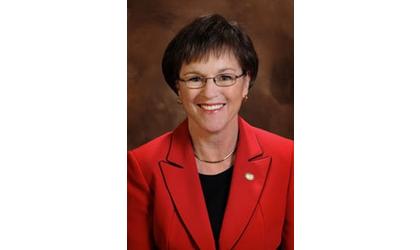 KS Governor Laura Kelly
(KAIR)--A local community domestic violence and sexual abuse prevention shelter is among those receiving federal funds.
According to a news release issued by the office of Kansas Governor Laura Kelly, more than $1.2 million is earmarked for domestic violence-related services in communities across Kansas.
The funds are made available through the Federal Family Violence Prevention Services Act grant program.
Locally, more than $50,000 is designated for the Leavenworth-based Alliance Against Family Violence. In August, the Atchison City Commission gave unanimous approval to designate the organization as the official domestic violence shelter to provide services to the City of Atchison.
Grant funds are also allocated for use in 18 other Kansas Counties, none within the local area.
According to the release, the federal grant program assists states in their efforts to support the establishment, maintenance and expansion of programs and projects to prevent incidents of family, domestic, and dating violence, as well as to provide immediate shelter, support services, and access to community based programs for victims of such violence.
Kelly, in the release, said the "grant will help provide [the] critical resources where they are needed most."
The release says the programs receiving assistance provide outreach, shelter, support groups, crisis intervention and advocacy in obtaining protection from abuse orders, court accompaniment, transportation and prevention education in schools and communities.