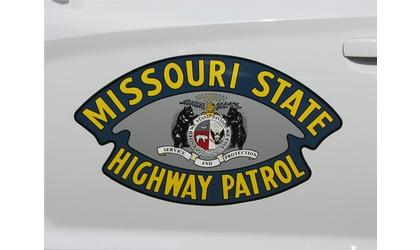 (KLZA)-- Three people sustained injuries in a pair of Northwest Missouri wrecks over the weekend.
Sunday evening two people were injured when a minivan, northbound on P, Avenue, approximately 2.5-miles south of Fairfax began to swerve, slid off the east side of the road and struck an embankment, then overturned onto the drivers side and slid to a stop.
The driver, 26-year-old Chelsea Count of Tarkio suffered what the Missouri Highway Patrol reported as minor injuries and was transported by private vehicle to Mosaic Life Care in St. Joseph. A passenger in the van, 29-year-old Samantha Driskell of Tarkio was transported by the Atchison-Holt Ambulance to Mosaic Life Care in St. Joseph with serious injuries.
Both occupants of the van were wearing safety devicies at the time of the wreck.
Friday afternoon, 46-year-old Tammie Sanders of Skidmore, Missouri suffered serious injuries in a single-vehicle wreck 2.5 miles north of Maitland on Missouri Highway 13 in Holt County.
The Missouri Highway Patrol reported Sanders was northbound on MO-113 and traveled off the east side of the road, overcorrected, causing the Ford Explorer to skid out of control. The vehicle struck an embankment, went airborne and overturned, coming to rest on its top in a bean field.
Sanders who was not wearing a safety device at the time of the wreck was transported by Lifenet Air Ambulance to Mosaic Life Care in st. Joseph.
The Holt County Sheriff's Office, Nodaway County Sheriff's Office and Mound City Police Department all assisted at the scene of the wreck.