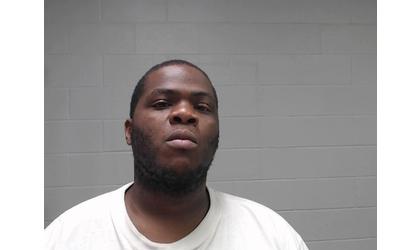 Kevin Maxey/Credit: Atchison Co Sheriff's Office
(KAIR)--A 32-year-old Atchison man will learn his fate next month stemming from a summer shooting that left one man injured.
Sentencing for Kevin Maxey is scheduled for December 13 in Atchison County District Court. That follows Maxey entering a guilty plea to a lesser charge in the case, following a plea agreement.
Maxey, last week, entered the plea to criminal threat, as outlined in an amended complaint. He had originally been charged with attempted second degree murder, arrested on that charge in July.
The shooting occurred around 3:00 on the morning of June 9 in a vacant lot located in the 1100 block of Atchison's North 8th Street. With around 20 people gathered in that location, Atchison Police at the time said the victim was shot during an alleged altercation between Maxey and someone else.
The victim has been identified through fundraiser information as Atchison resident Clinton Dunbar, who was shot twice.
Maxey remains in the Atchison County Jail, held on a bond of $60,000.