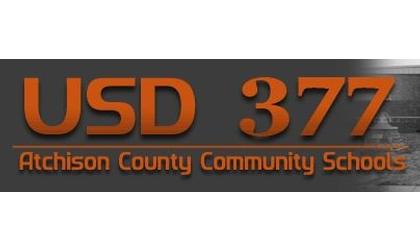 (KAIR)--New, safer exterior doors are in the future for the Atchison County Junior Senior High School in Effingham.
That follows action taken during Wednesday's meeting of the Board of Education for USD 377.
Superintendent Dr. Andrew Gaddis told MSC News the doors that are currently in place are original to the building, which opened in 1976.
According to Gaddis, the school district has in place a long-term facilities plan, and replacement of the doors is on the schedule for completion this summer.
That's made possible by the Board of Education's acceptance of the lower of two bids received for the project.
The bids were opened November 8.
Approved by the board was the bid of $75,284 from the Topeka Foundry. The other bid received from Atchison-based L&L Construction was more than $93,000.
Gaddis told MSC News Capital Outlay funds and Safety and Security Grant funds will be used to cover the cost of the summer project. He said the current doors do not always fasten securely, and the new ones will alleviate that issue.