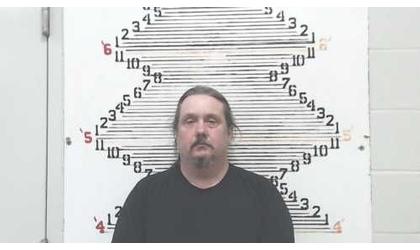 David Cattrell/photo credit: Brown Co Sheriff's Office
(KNZA)--A Hiawatha man facing a pair of child sex-related charges has entered into a plea agreement.
David Cattrell pleaded no contest Monday in Brown County District Court to a felony charge of breach of privacy.
In exchange for the plea, a felony count of sexual exploitation of a child was dismissed.
Sentencing was scheduled for December 16.
According to the criminal complaint, the breach of privacy charge alleges Cattrell used a concealed camcorder to secretly videotape a person.
He was arrested in April following an investigation by the Hiawatha Police Department.
Cattrell remains free on a $50,000 bond.