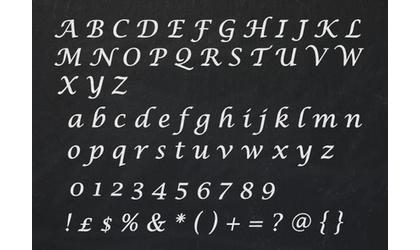 (KAIR)--A Trinity Lutheran 8th grade student is the champion of the 2020 Atchison County Spelling Bee.
According to a release, Emily Fuhrman took top place at the spelling bee, held February 6 at the Atchison County Community Junior/Senior High School, in Effingham.
Fuhrman, the daughter of Ross and Jenni Fuhrman, of Cummings, was coached by Lori Leonardi.
She will now advance to the Regional Spelling Bee to be held on the weekend of March 21 in Wichita.
The alternate is Layne Tate, a 5th grade student at the Atchison Elementary School, who is coached by Eliot Smith. She is the daughter of Steven and Jaime Tate, of Atchison.
Taking 3rd place honors at the Atchison County Spelling Bee was Atchison Middle School 7th grade student Brooklyn Kelly, coached by Rusty Willis.
Forty-six students in fifth through eighth grades took part in the spelling bee, representing the Atchison County Elementary School, the Atchison County Junior High School, the Atchison Elementary School, the Atchison Middle School, Saint Benedict Catholic School, and Trinity Lutheran.