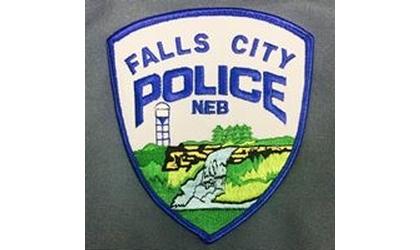 (KLZA)-- In an attempt to limit exposure to the coronavirus, by the Falls City Police Department and staff, a number of precautions and procedural changes have been adopted concerning community interactions.
Police officers will practice social distancing, limiting handshaking and will follow the recommended guidelines from federal, state and local experts.
Officers may be completing reports and fielding complaints in patrol units. In addition, officers are authorized to use telephone reporting for calls for service that do not require immediate law enforcement responses.
The Falls City Police Department is requesting calls be reported to their non-emergency line at 402-245-4422. If an officer is not immediately available, they will contact you by phone.
The public is being asked to exchange names and information when involved in an accident that does not include injuries or substantial damage.
Officers will be utilizing personal protective equipment including gloves, face masks and eye protection and possibly wearing protective gowns or smocks.

When calls requiring an officer to respond come in, the caller will be asked some screening questions and may be asked to come out of the residence to make the report.
In addition, during this ongoing health crisis, finger printing will be done on a case-by-case basis. Dog licenses will be extended and your are asked to refrain from entering the Police Department lobby.
Falls City resident are also strongly encouraged to keep their property and building clean and orderly to help limit officer exposure to unnecessary contact.