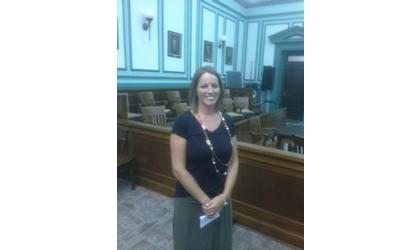 Melissa Gormley
(KNZA)--Brown County Clerk Melissa Gormley has withdrawn as a candidate for re-election to another 4-year term.
That word came Wednesday from the Brown County Clerk's Office.
No reason was stated for the decision.
Gormley had filed by petition in February for the Republican nomination.
She has served as county clerk since 2015 and worked in the county clerk's office since 2013.
No other candidate has filed so far. Candidates have until noon, June 1 to file.
The primary election will be held August 4 and the general election is November 3rd.