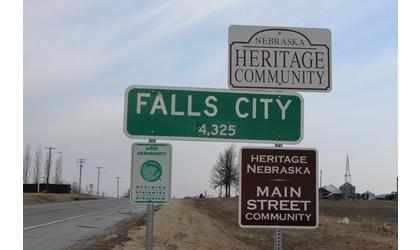 (KLZA)-- Falls City Council members want more information before taking action on a Memorandum of Understanding between the City and the Southeast District Health Department, which would delegate disease prevention and control authority within the city limits to the Health District.
The Southeast District Health Department has agreed to accept control over protecting the Municipality's citizens against the spread of communicable disease, illness and poisoning. If approved the SEDHD wold have authority to order directed health measures necessary to prevent the spread of such things.
The County Boards in Richardson, Nemaha, Pawnee, Johnson and Otoe counties, that make up the Southeast District Health Department have approved the agreement. Mayor Shawna Bindle explained why the City needs to approved the agreement for it to be in effect in Falls City.
During the lengthy discussion, City Administrator Gary Jorn explained that without the MOU, the City does not have the authority to quarantine someone.
Council member Derek Leyden suggested the Council table the agreement until the Council has an opportunity to hear from SEDHD Director Grant Bureggemann and City Attorney Mike Dunn. He is concerned about the amount of control the City turns over to the Health Department.
Mayor Bindle said an attempt will be made to set up a conference call for the June 15 Council meeting.