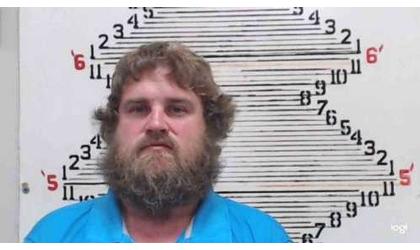 Kirt Linck ( Credit: Brown Co Sheriff's Office)
(KNZA)--A Robinson man convicted on a pair of child sex charges has been sentenced to nearly 5 years in prison.
43-year-old Kirt Linck was sentenced last week in Brown County District Court to 59 months in prison on two counts of aggravated indecent liberties with a child.
He pleaded no contest to the charges in June. In exchange for the plea, a third count was dismissed.
The charges involve two children born in 2015.
Linck was charged in May of last year following an investigation by the Horton Police Department.