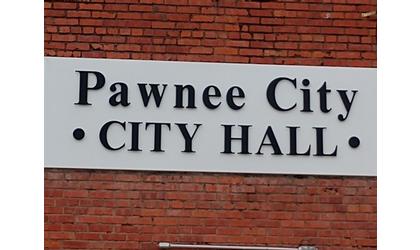 (KLZA)--The Pawnee City Council approved an amendment to the Fiscal Year 2019-20 budget when they met Monday evening.
In January water well #2 had to be rebuilt at a cost of $37,500. The unanticipated expense used up a majority of the Water Budget. Council members voted to use funds from water reserve accounts to replenish the Water Budget. There will be no change to the property tax levy.
The Council also discussed legal service billing from City Attorney Emily Sisco. Sisco is on a $12-thousand retainer for the year, however, that amount does not include time spent on courtroom appearances which are billed at $145 per hour.
A bid to conduct an asbestos inspection on a dilapidated house at 1322 F Street at a cost of $375 was approved. D.B. Environmental will do the inspection. This is the property where the new Fire Hall will be built. In addition, an agreement with the Southeast Nebraska Development District to assist with the project was approved. The Council also approved seeking qualifications for architectural services on the project which will be a pre-constructed building.