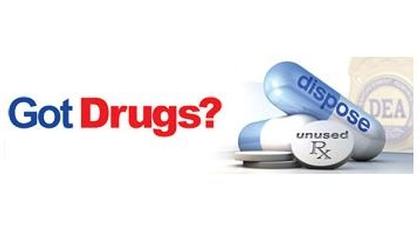 (KNZA)--Saturday ( October 24) is National Drug Take Back Day.
Kansas Attorney General Derek Schmidt, in a news release, said law enforcement officers at locations across the state will be collecting unused medications for safe disposal.
Schmidt said the collection events, which will be held from 10 to 2, are part of a nationwide effort to safely dispose of leftover medications to prevent accidental or intentional misuse.
Brown County Sheriff John Merchant says his office will be participating in the Take-Back event Saturday. The sheriff's office has been part of the national event for many years. The sheriff's office collects unused medications year round, 24 hours a day.
Injectables and needles are not accepted.
The Jackson County Sheriff's Office will also hold a collection event Saturday at the Holton Wal-Mart, and the Nemaha County Sheriff's Office in Seneca will serve as a collection location.
Since the Drug Take-Back Day program begin in 2010, more than 95 tons of unwanted medications have been collected and destroyed in Kansas alone.
The National Drug Take-Back Day is coordinated with the federal Drug Enforcement Administration, which collects and safely destroys the medications.