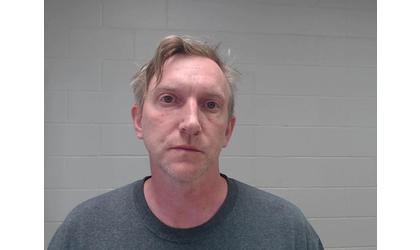 Christopher Patrick/Credit: Atchison Co Sheriff's Office
(KAIR)--An Easton man has been sentenced to more than 5 ½ years in prison on child sex-related charges.
Atchison County Attorney Sherri Becker, in a news release, said Christopher Patrick was sentenced Friday in Atchison County District Court to 68 months in prison on three counts of sexual exploitation of a child-- the maximum sentence possible.
Following his release from prison, Patrick will have to register as a sex offender for the rest of his life.
He pleaded no contest to the charges in July.
Becker said the case, which originated in 2018, was investigated by the Department of Homeland Security, the Kansas Internet Crimes Against Children Task Force, the Western Missouri Cyber Crimes Task Force, and the Atchison Police Department.
Patrick was arrested on a District Court warrant in late April 2019.