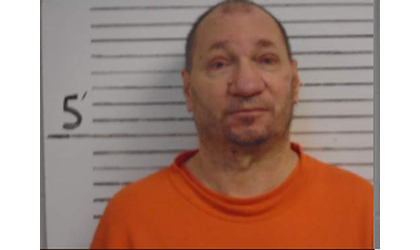 Timothy Blocker ( Credit: Nemaha Co Sheriff's Office)
(KMZA)--A Bern man, accused of multiple sex crimes, waived his right to a preliminary hearing Tuesday.
Nemaha County Attorney Brad Lippert said 58-year-old Timothy Blocker is now set for arraignment before District Judge John Weingart on December 3.
Blocker is charged with rape, sexual exploitation of a child, and two counts of aggravated incest.
He was arrested November 4th on two Nemaha County warrants following an investigation by the Nemaha County Sheriff's Department.
Blocker remains held in the Nemaha County Jail on a $500,000 bond.
In a second case, Lippert said Blocker entered a plea of no contest to a charge of sexual battery and was sentenced to 12 months in the Nemaha County Jail.