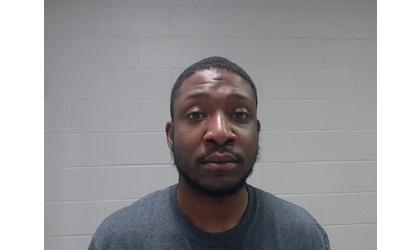 Mark Stephens ( Credit: Atchison Co Sheriff's Office)
(KAIR)--A Florida man, accused of robbing Atchison's Cricket Wireless store, is going to prison.
Mark Stephens was sentenced Monday to more than two years behind bars in connection with the case.
In November, Stephens pled guilty to robbery and theft, with the charges resulting from an Atchison Police investigation.
According to a release from Atchison County Attorney Sherri Becker, Stephens, on August 8 last year, went to the downtown Atchison store, and unsuccessfully attempted to purchase a cell phone.
Following several failed attempts, Stephens left but returned ten minutes later, telling the store clerk he was robbing the business, with the clerk seeing what appeared to be a gun in Stephens' waistband,
Stephens stole three iPhones, two bluetooth speakers, and other cell phone accessories, then fled the store, escaping behind the wheel of a car with Missouri license plates.
The Missouri State Highway Patrol located the car, and arrested Stephens.
The stolen items were recovered.
The crime was committed while Stephens was on felony bond for two Johnson County, Kansas cases.
During Monday's sentencing, the judge denied the defense's attempts for probation, sentencing Stephens to the 2-year-8-month prison sentence.