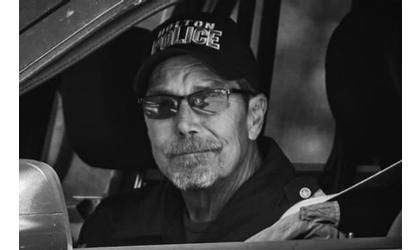 Holton Police Chief Gale Gakle ( Credit: Holton Police Dept./Facebook)
(KNZA)--Holton Police Chief Gale Gakle is retiring.
Gakle has announced that March 5 will be his last day.
He has served 40 years with the Holton Police Department—including several stints as chief. Gakle began his career as a dispatcher with the department before serving as a patrol officer.
Gakle told The Holton Recorder that he and his wife are looking to slow down, do a little traveling and enjoy some quiet time.
Holton Mayor Robert Dieckmann congratulated Gakle on his 40 years of service to the community and his retirement, saying he's been an asset to the city.