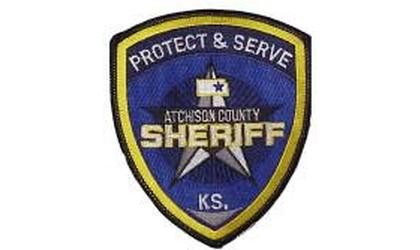 (KAIR)--Three thefts, including a vehicle since recovered, are under investigation by the Atchison County Sheriff's Office.
According to a report from Atchison County Sheriff Jack Laurie, two of the crimes were reported February 18, with one involving a missing 1994 Buick Park Avenue, which had broken down in the area of U.S. Highway 73 and Thomas Road, in rural Atchison County.
According to the report, the vehicle was later moved by someone other than the owner, and then located late Saturday morning in a field east of River Road, between 244th and 258th Roads, by a Kansas Department of Wildlife, Parks, and Tourism Officer.
Laurie said there are not yet any suspects identified, and the investigation is continuing.
The other case involves the theft of a 2019 Bulldog 12-foot utility trailer. Stolen from a garage located across the street from the owner's Pratt Road residence, the trailer is valued at $1,450 dollars.
According to Laurie, the investigation is continuing.
The third theft was reported February 20, involving missing AT&T equipment valued at more than $1,000.
According to a report from Laurie, an employee of the telecommunications company reported the theft of phone line cable that had been cut down from telephone poles at two locations, with one occurring in the 16000 block of 274th Road, near Bunge Milling, and the other occurring in the 5600 block of Sheridan Road.
The value of the missing phone line cables is estimated at $1,500.
No suspects are yet developed, and the investigation continues.