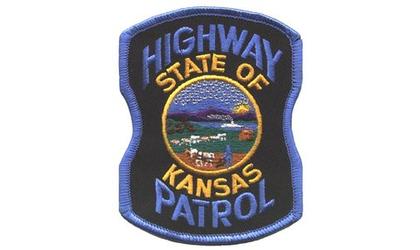 Kansas Highway Patrol
(KNZA)--Two local residents were involved in a 7-vehicle crash on Interstate-70 in downtown Topeka Wednesday afternoon that claimed the life of a Manhattan woman.
The Kansas Highway Patrol says it happened shortly before 4:30 when an eastbound semi tractor-trailer carrying large metal pipes lost its load. The metal pipes traveled over the concrete barrier wall and into the westbound lanes.
One of the metal pipes struck the driver's rear quarter panel and window of a Ford Expedition driven by 47-year-old Sabetha resident Amy Mitchell. That pipe then landed on top of a Kia Forte.
A Ford pickup truck driven by 60-year-old Robert Torrey, of Axtell, was unable to stop and struck the rear of the Kia, sending it spinning and crashing into the outside concrete bridge rail.
The Patrol said due to the severity of the collision with the pipe, the driver of the Kia, 29-year-old Brooke Rees, was pronounced dead at the scene.
No one else was hurt.
There were three passengers in the Mitchell vehicle and four passengers in the Torrey vehicle.
Three other westbound vehicles struck one of the metal pipes or were struck by a pipe.
The crash remains under investigation.