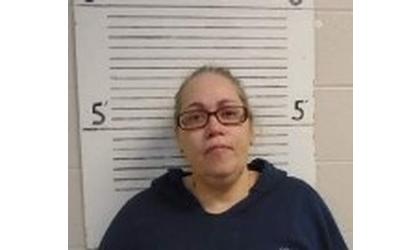 Heidi Jones ( Credit: Nemaha Co Sheriff's Office)
(KMZA)--A Morrill woman is facing a pair of felony charges in Nemaha County.
Nemaha County Attorney Brad Lippert said 41-year-old Heidi Jones is charged with aggravated robbery and aggravated battery.
He said both offenses are alleged to have occurred on September 4 of last year.
Jones was arrested March 24 on a Nemaha County warrant following an investigation by the Nemaha County Sheriff's Office.
Lippert said a preliminary hearing for Jones is scheduled for April 6.
She remains in the Nemaha County Jail, held on a $50,000 bond.