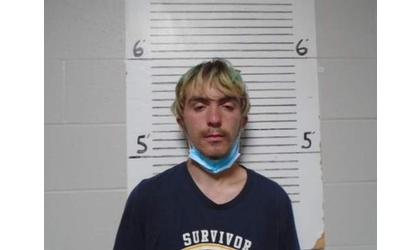 Blake Bowser ( Credit: Nemaha Co Sheriff's Office )
(KMZA)--A Sabetha teenager has been charged with rape and contributing to a child's misconduct or deprivation.
Nemaha County Attorney Brad Lippert said in a news release Tuesday that a complaint has been filed in Nemaha County District Court charging 18-year-old Blake Bowser with the two offenses.
He said the complaint alleges that on July 24, Bowser engaged in sexual intercourse with a child under 14-years-old, and that he sheltered or concealed a runaway.
Bowser was arrested Saturday following an investigation by the Sabetha Police Department and Nemaha County Sheriff's Department.
He remains in the Nemaha County Jail, held on a $250,000 bond.