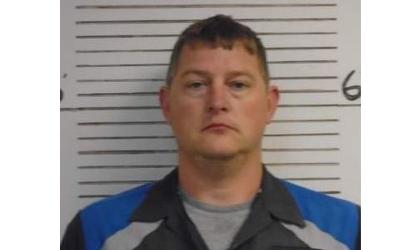 David Frehe ( Credit: Nemaha Co Sheriff's Office)
(KMZA)--A former Seneca volunteer firefighter has been placed on 24-months supervised probation on a charge of arson.
David Frehe was sentenced Thursday in Nemaha County District Court. As part of the terms of his probation, he was ordered to pay $1,950 restitution.
Frehe pleaded no contest last month to one count of arson. In exchange for the plea, a second count was dismissed.
He was convicted of setting a vacant dwelling in Seneca on fire May 1, 2019. Frehe was also charged with setting a pasture on fire in rural Nemaha County on November 4, 2020.
He was arrested in March following an investigation by the Nemaha County Sheriff's Office, Seneca Police Department and the Office of the State Fire Marshal.