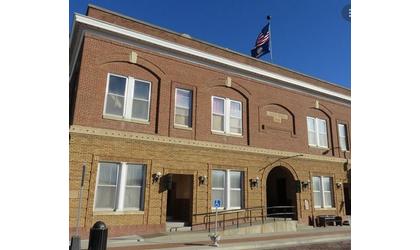 (KMZA)--The Seneca City Council has adopted a resolution to impose a 180-day moratorium on the issuance of conditional use permits for commercial wind energy and solar energy projects within the zoning jurisdiction of the city.
Seneca City Administrator Tami Haverkamp said the Council took the action Wednesday evening on the recommendation of the city Planning Commission.
She said the Planning Commission made the recommendation for the moratorium following review of current zoning regulations for wind and solar energy projects. Haverkamp said the Planning Commission concluded that setting a period of time to conduct a comprehensive review of current regulations, to learn about commercial solar energy, and to gather public opinion was an appropriate course of action.
During the 180-day moratorium, the zoning administrator shall not accept an application and the Seneca Planning Commission shall not issue a conditional use permit for a commercial wind energy system or a commercial solar energy system.
During the moratorium period, the Planning Commission asks to hear the concerns of citizens. Residents are encouraged to contact city hall to share information or to be put in contact with members of the Planning Commission. The Planning Commission meets the first Thursday of each month.