Services set for standoff shooting victim
09/20/2018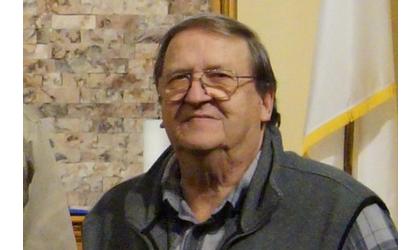 Gaylen Bohnenkemper/Credit: Mercer Funeral Home
(KAIR)--Funeral services are set for the lifelong Jackson County resident who authorities say was gunned down by his son Tuesday.
Gaylen Bohnenkemper, of Holton, will be laid to rest Monday following 11:00 services at the Trinity Lutheran Church, in Holton.
Holton's Mercer Funeral Home is handling the arrangements.
The 73-year-old Bohnenkemper was a 1963 graduate of Whiting High School, and served in the United States Army from 1966 to 1968.
Working in the grocery business for 45-years, Bohnenkemper is survived by his wife, Tina, along with two sons, Darrin and Derrick.
49-year-old Derrick Bohnenkemper is charged, in part, with first degree murder in connection with his fathers death.
The elder Bohnenkemper's body was found inside a residence, located north of Holton, following a standoff Tuesday morning.
Jackson County Sheriff Tim Morse said Derrick Bohnenkemper refused to come out of the home, firing a shotgun once in the direction of deputies, who were not hurt.
Beginning Tuesday morning at 3:00, the standoff came to an end around 8:30 that morning when he surrendered.
The standoff began after Jackson County authorities received a report from a woman who said her son had shot his father in the head.
Derrick Bohnenkemper remains in the Jackson County Jail, held on a bond of $250,000.
© Many Signals Communications
You will need to be logged in to leave a comment.
Please Login The posting of advertisements, profanity, or personal attacks is prohibited.
Click here to review our Terms of Use.