Auburn School Board approves ramp project
06/13/2019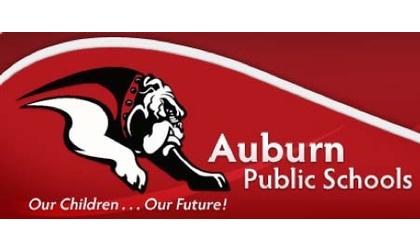 (KLZA)-- The Auburn Board of Education met in Julian Monday evening. Each year the Board meets once in the communities outside of Auburn that make up the district.
The Board approved nearly $30-thousand of cement work at the Calvert Elementary School.
On the northwest side of the building steps and guard rails will be removed and replaced with a handicap accessible ramp to the gymnasium. The cost of the work is $19-thousand. Sidewalk and cement pad work will be included in the project as well.
School Board member Laura Osborne was elected to serve as Board Secretary. The Board decided to change the Secretary position from a designated position to an elected position.
A teaching contract for Kourtney Martin to serve as the elementary music teacher was approved. Current elementary music teacher Mary Stuckenholtz will be the Middle School / High School music teacher starting this fall.
The Board also voted to increase the price for school lunches next year by a dime. It is the only meal price increase.
© Many Signals Communications
You will need to be logged in to leave a comment.
Please Login The posting of advertisements, profanity, or personal attacks is prohibited.
Click here to review our Terms of Use.