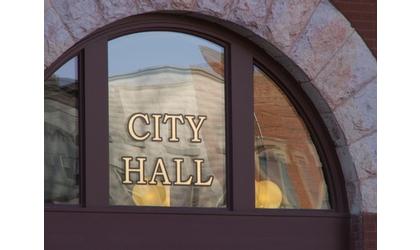 (KNZA)--The Hiawatha City Commission has approved a new economic development incentive.
The Commission Monday evening approved a resolution establishing a property tax abatement schedule for new and expanding businesses within the city limits, which is based on the number of jobs created and average annual salary.
The creation of 5 to 10 new jobs with an average annual salary of $25,000 would be required to qualify for an abatement of city property tax for up to ten years.
City Administrator Mike Nichols and Hiawatha Foundation for Economic Development Director Mikaela Moore developed the incentive plan.
In other business, the Commission approved the hiring of three new city employees.
Dillion Killoren was hired for a streets department position at a salary of $13 an hour, Juan Weisel for a water department position at a salary of $13 an hour and Maryann Wichman as a facilities assistant at the Fisher Center at a salary of $14.25 an hour.
They were among seven interviewed.
And the Commission voted to stay with the Kansas Municipal Insurance Trust for workers compensation insurance. A quote was also received from Midwest Public Risk, which was recently approved to provide coverage in the state.