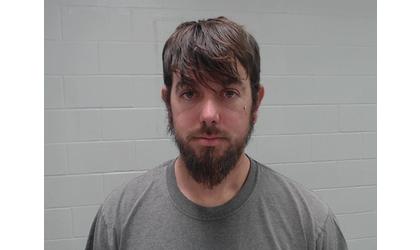 David Underwood/Credit: Atchison Co Sheriff's Office
(KAIR)--An Atchison man, wanted in connection with a crime allegedly committed in Leavenworth County, is now in custody.
According to Atchison Police Chief Mike Wilson, 31-year-old David Underwood was arrested early Sunday morning on a Leavenworth County warrant for aggravated battery.
Wilson said his office received a tip that Underwood, who was actively being sought, was in the area of the 100 block of South 3rd Street.
Officers responded to that location around 2:00 Sunday morning and located Underwood.
Leavenworth County Attorney Todd Thompson told MSC News Underwood is accused of committing the alleged aggravated battery on September 23.
Although Thompson said he can't immediately offer many details, he identified Underwood's alleged victim as Bryston Salmons.
Following his arrest, Underwood was booked into the Atchison County Jail.
As of Tuesday he was no longer listed as an inmate in Atchison County.