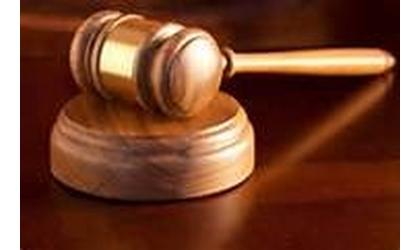 (KNZA)--A Doniphan County man is among eight individuals indicted by a federal grand jury in Kansas City, Missouri for their roles in a $2.1 million conspiracy to distribute nearly 100 kilograms of methamphetamine.
According to a news release from the office of the U.S. Attorney for the Western District of Missouri, 32-year-old Denton resident Jacob Walsh was among those charged in a four-count indictment.
Also indicted were three St. Joseph residents including 26-year-old Shelby Peterman, 40-year-old Christopher Sharp and 28-year-old John Gnat. The other defendants included three citizens of Mexico residing in the Kansas City area and a man who is a citizen of Laos residing in Independence, Missouri.
The federal indictment alleges that all eight participated in a conspiracy to distribute meth, and in a money-laundering conspiracy over a nearly 4-year period from January 1, 2015 to November 14 of this year.
The indictment also contains a forfeiture allegation, which would require the defendants to forfeit to the government $2.1 million. That represents the alleged proceeds of the drug-trafficking conspiracy.
The case was investigated by the Buchanan County, Missouri Sheriff's Department, the Jackson County, Missouri Drug Task Force and the Drug Enforcement Administration.