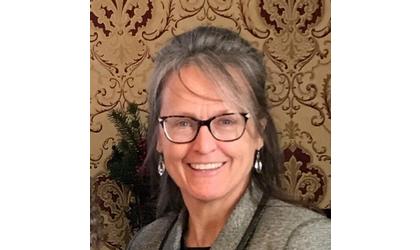 Joni Colwell/Submitted photo
(KAIR)--A new manager has been selected for Atchison's Amelia Earhart Birthplace Museum.
A news release issued Tuesday by the museum's Board of Trustees names Joni Colwell as the person appointed to the position.
In the release, board member and search committee chair Cheri Thompson says Colwell "brings a wealth of energy, enthusiasm and professionalism to the role," adding that the board is confident that the Atchison County resident "will do exceptionally well in preserving and promoting the museum's significance as a focal point of Amelia's early life and long legacy of accomplishments."
According to the release, Colwell's previous employment experience includes serving as the director of alumni relations and special events for Atchison's Benedictine College, as well as other roles primarily in the education field.
Thompson, in the release, said Colwell's work in various education-related capacities is viewed by the board as "an added plus" due to the museum's growing focus on "developing a more robust school and community outreach program aimed at broadening the museum's exposure while inspiring young people to pursue their dreams as Amelia did."
In the release, Colwell says she is "both humbled and excited to begin working" in the role, adding that she is "eager to take new and creative approaches to both introduce and reintroduce the museum to potential and past patrons."
Colwell, a resident of Atchison County, is a native of Yuma County, Colorado and a graduate of Benedictine College.