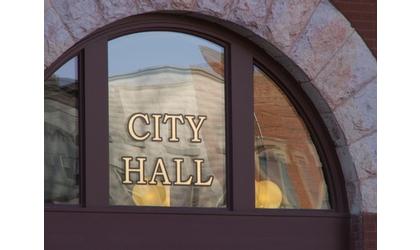 (KNZA)--A program to recognize Hiawatha's Hometown Heroes is being proposed.
Local resident Katina Vonderschmidt addressed the Hiawatha City Commission Monday evening about the proposed program, which would allow community members to purchase banners for display on light poles recognizing military veterans, past and present.
She said the banners, which come in different sizes, cost from $100 on up.
Vonderschmidt said two Kansas communities, Topeka and Neodesha, currently have the program and she would like to see it added in Hiawatha.
Commissioner Toni Hull said she has talked to community members about the program and received positive feedback.
Mayor Bill Collins said he thinks its a great idea.
Vonderschmidt, who has a son currently serving in the Navy and a long line of military members in her family, proposed that a three-member committee be formed to get the project going. She would like to see the project in place by Memorial Day 2019.
Those interested in serving on the committee are asked to contact City Hall.
In other business, the Commission approved a $1 per hour pay raise for City Clerk Tish Sims who has been with the city since April. The Commission also approved a 50 cent an hour pay raise for Office Assistant Jane Young who has worked for the city since June 25.
Mayor Collins also read a proclamation declaring Saturday, December 15 at Tuba Christmas Day in Hiawatha. The annual Merry Tuba Christmas concert will take place at the Brown County Courthouse beginning at 12 noon on that day. The public is invited to attend.