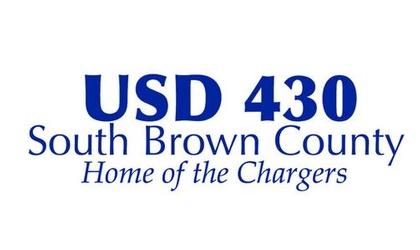 (KNZA)--The Board of Education for the South Brown County Schools of USD 430 is considering increasing the district's capital outlay levy.
The Board at their October 14 meeting discussed a resolution that would authorize an annual tax levy in an amount not to exceed 8 mills for the capital outlay fund.
Currently, the levy is at 3 mills which brings in about $120,000 a year.
8 mills would bring in about $320,000.
The Board asked to see comparisons with other districts. The matter was tabled until they receive more information.
In other business, Horton High School Athletic Director Larry Mills reviewed the results of a survey sent out to 5th-10th grade parents to gage interest in a baseball/softball program. Out of 160 responses, Mills said 86 percent showed interest in adding the sports.
Tim Lentz with the Horton Industrial Development Corporation informed the Board that the organization is working on a grant to upgrade the Horton baseball/softball complex and requested the district's support..
It was the consensus of the Board to fully support the project.
The Board accepted the resignation of longtime elementary school teacher Nita Zeit, with regret. Zeit has taught for 43 years.
Following an executive session, the Board approved the hiring of Austin Lovelady as the district's new maintenance director.