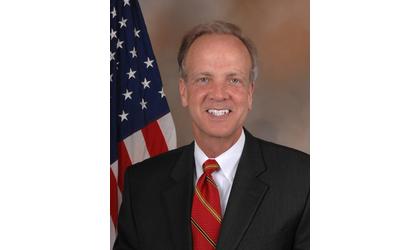 Senator Jerry Moran
(KAIR)--The Atchison Community Health Clinic will receive nearly $553,000 as part of a $15 million grant package from the U.S. Department of Health and Human Services.
According to a release from United States Senator Jerry Moran, $552,665 is earmarked for use by the Atchison clinic.
According to the Kansas Republican, the federal grant funds will support 18 community health centers across Kansas, as well as the Kansas Department of Health and Environment.
According to the release, the funds "will be used to respond to the COVID-19 pandemic through detection, prevention, diagnosis, and treatment of the virus."
The monies are made available through the Phase III Coronavirus Aid, Relief, and Economic Security Act.
Moran says community health centers "are on the frontlines of [the] fight against COVID-19 and remain critical to [the] ability to stop the spread" of the virus.
Last month, Moran announced that the Atchison Community Health Clinic had been awarded more than $53,000 through Health and Human Services grants earmarked for the fight against the virus.