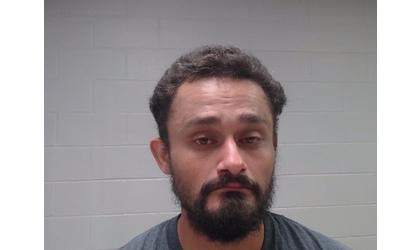 Andrew Ramirez (Credit: Atchison Co Sheriff's Office)
(KAIR)--A Leavenworth man is facing Atchison County charges, including possession of heroin, following his arrest Tuesday.
Facing charges for possession of the drug and possession of drug paraphernalia, is 31-year-old Andrew Ramirez.
Atchison Police Chief Mike Wilson told MSC News Ramirez, who was wanted on an Atchison County District Court warrant, was spotted in a convenience store parking lot, inside a vehicle, in the 1600 block of Main Street.
Police took him into custody on the warrant, and the heroin was allegedly found in the vehicle.
Following his arrest, Ramirez was booked into the Atchison County Jail.