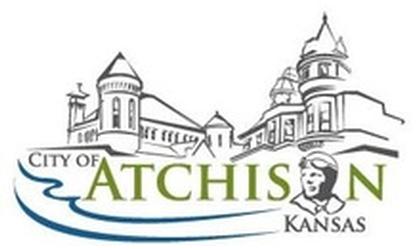 (KAIR)--Vehicles of all varieties, prohibited for years from operating in the area where Atchison's downtown pedestrian mall stood, will again be allowed.
That comes as crews continue to progress on the demolition of the long-standing, long-controversial mall, which encompassed the 500 through 600 blocks of Commercial Street, with the bulk of the removal funded through a grant awarded to the City of Atchison. A completion date around mid-July is expected.
Assistant Atchison City Manager Justin Pregont presented the proposed change for allowable traffic to the Atchison City Commission Monday. The 400 block will remain a pedestrian-friendly area, despite the removal of the majority of the mall, with vehicles remaining prohibited between 4th Street and 5th Street.
The ordinance, allowing motor vehicles, bicycles, roller skates, in-line skates, and skateboards to return to the 500 through 600 blocks of Commercial Street, once the Commercial Street Revitalization Project is finished, gained unanimous support from the Commission when approved during Monday's Commission meeting.
The project, which began in February, will make the former mall area resemble other areas of Commercial Street, and bring the location closer to how it was utilized prior to the mall's construction. According to the City, the 500 to 600 block-stretch of Commercial Street was converted into the pedestrian mall after two flash-floods in 1958 devastated the downtown area, and "hastened the replacement of many of the oldest commercial buildings."
The Atchison City Commission voted last year to move forward with demolition of the mall, with 75-percent of the demolition project's cost being funded through a Kansas Department of Transportation grant. That leaves the City responsible for the remaining 25-percent.