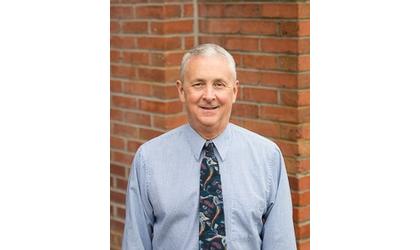 (KLZA)-- Following a 32-year career at Peru state College that has seen Ted Harshbarger wear many hats, he has announced his resignation.
However, Harshbarger isn't going anywhere except about 200 feet to a new office as he has agreed to serve as Interim Director of the Peru State College Foundation. He will begin his new duties on August 3.
The Foundation is a private, non-profit corporation that generates and administers charitable contributions and manages alumni activities to support the College. The appointment will run through June 30, 2022.
Harshbarger is a 1977 graduate of Peru State who lives on the family farm in Richardson County. Since 2010 he has served as Associate Athletics Director and Sports Information Director at Peru State.
In addition, he has served the College as Director of Transition Services, and Assessment Coordinator, Director of the Academic Resource Center and Athletics, Dean of Student life, Vice President of Student Services and Enrollment Management, Director of Cooperative Education and Career Service and Interim Athletics Director. He also taught business classes for many years.
Harshbarger will join recently hired Kim Regan, Accounting and Finance Manager, as full-time staff members with the Foundation. Kent Propost who has served as part-time acting Director since last September will remain with the Foundation in a reduced capacity during the transition.
A volunteer board leads the Foundation. It's investments and other assets recently surpassed $20 million for the first time in its history.