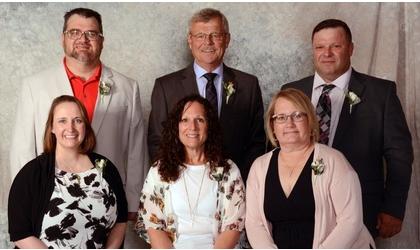 (KLZA)-- The Pawnee City School Board voted 5-0 Monday night to accept the resignation of Board member John Hunzeker of DuBois.
In his letter of resignation dated August 4, Hunzeker said that he regretfully made the decision to resign from the Pawnee City School Board "due to personal reasons which have become too great for me to be able to fulfill the requirements of my position on the Board of Education."
Hunzeker called it a great pleasure to work alongside the board members the past year-and-a-half. He went on to say "he felt sorrow for the Board members, administration, teachers and parents that have been harassed, bullied and rejected by some people in the community and some businesses, like myself and my family."
Hunzeker said he and his wife have decided to have their youngest child transfer to another school district.
He concluded by wishing the Board well and the Pawnee Public Schools future success.
Following the vote, the Board discussed how to fill the opening on the Board.