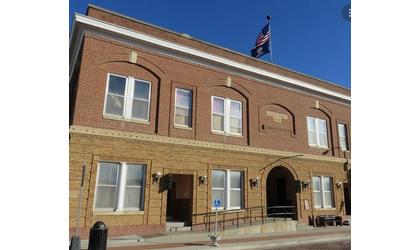 Seneca City Hall
(KMZA)--The city of Seneca is moving forward with plans to build a new water treatment plant.
Following a hearing drawing no public comment, the Seneca City Council last week approved a resolution authorizing the city to submit an application to the Kansas Department of Health and Environment for an up to $3.85 million loan to finance the project. About $3 million of the loan would be forgiveable.
In addition, the Council approved a contract with Chris and Jennifer Rottinghaus for the purchase of property located at 213 North 1st Street for $65,000 to serve as the site for the new water treatment plant.
An engineer with Wilson and Company told the Council at their July 20th meeting that a new treatment plan would reduce the high levels of manganese in the city's drinking water and other contaminants. The proposed facility would also upgrade pumps and controls that move water to the water tower.