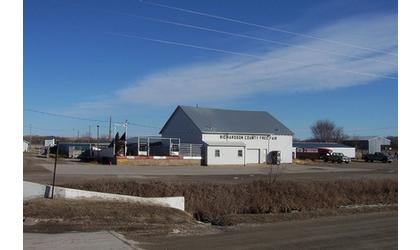 (KLZA)-- It's time for the 2022 Richardson County Fair and the Humboldt Falls Festival.
The theme for this years Fair is The Magic of Music.
The Fair is Thursday, Friday and Saturday with the Humboldt Fall Festival kicking off the events Wednesday evening at 7:00 p.m. with the Coronation program on stage in the City Square Park. Randy Gottula will crown the King and Queen during the Wednesday evening program. The Woman of the Year will also be recognized.
The DC Lynch Shows will be open all four days. There will be a parade around the Square in Humboldt at 11:00 a.m. Thursday, Friday and Saturday.
There will be free entertainment on stage at 2:00 p.m. and 8:00 p.m. Thursday, Friday and Saturday.
Thursday's entertainment will be Jimmy Weber, performing country music. He was a member of the US Air Fore Band during his 24 years of service in the Air Force.
Friday the Jason Mayer Band featuring Humboldt native Jason Mayer playing country, rock, folk and blue grass music.
On Saturday Top Down will perform. A live cover band playing hits from four decades.
The free entertainment is sponsored by the Richardson County Ag Society and the Humboldt Chamber of Commerce.
Other events include:
Thursday
6:30 p.m. the Southeast Community Band will play on stage in the Park.
7:30 the Farm Family Awards will be presented
Friday
4 p.m. - Kiddie Tractor Pull at the livestock Center.
Saturday
8 a-m – antique tractor show