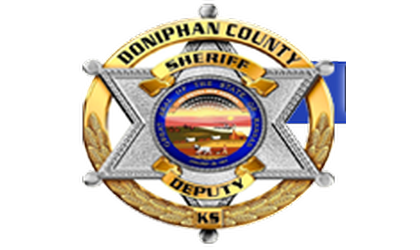 (KAIR)--A Doniphan County Sheriff's Deputy remains on paid leave pending the outcome of an unspecified investigation.
The current status of Deputy Raymond Hall is revealed through an open records request filed by MSC News.
Doniphan County Sheriff Chad Clary, responding to the request in an email, reveals that Hall remains on paid leave.
He has been a deputy with the Doniphan County agency since September, 2013.
The Kansas Chief, earlier this month, reported on Hall's status.
Citing verification provided by the Doniphan County Clerk/Payroll office, the newspaper reported Hall has received more than $40,000 since being placed on leave.
Hall was placed on leave July 8, 2017.
According to the Kansas Chief's report, Clary, in August, confirmed that he was advised by the county's insurance company to pay Hall until the completion of the investigation.
It's not immediately know who is conducting the investigation.
MSC News has sent an email to the Kansas Bureau of Investigation inquiring if that agency is involved in the probe. An answer has not yet been received.