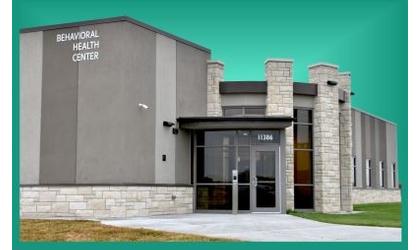 (KNZA)--The Prairie Band Potawatomi Nation has opened its new Behavioral Health Center.
A ribbon cutting ceremony and open house was held Thursday afternoon for the new center located at 11386 158th Road, in rural Mayetta.
According to a press release from the tribe, the 48-hundred square foot state-of-the art facility is the first of its kind.
The release says the Prairie Band Potawatomi Nation is the first tribe in Kansas to build a facility for the sole purpose of mental health care and the new facility reflects the tribe's huge commitment to mental health in Kansas.
The release says providing a stand-alone center will encourage clients to seek services while respecting their privacy and help break the stigma around mental health care.
The Prairie Band Potawatomi Behavioral Health Center started as an outpatient alcohol and drug recovery program in 1989 at the IHS Holton Service Unit. Its evolved over the years to include outpatient mental health counseling, dual diagnosis treatment, continuing care, individual, family and couples counseling, group therapy, anger management and other services.
The Behavioral Health Center will serve any federally recognized Native American individual within the service area. The center also works with outside agencies accepting referrals and providing referrals as needed.