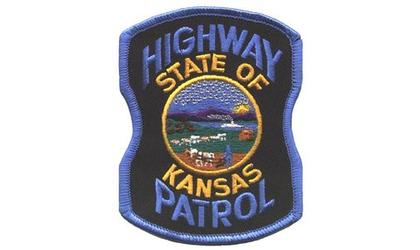 Kansas Highway Patrol
(KAIR)--Possible injuries for a Leavenworth woman following a single vehicle Monday afternoon Atchison County crash that's being blamed on a deer in the roadway.
The Kansas Highway Patrol identifies the driver as 64-year-old Deborah Coates, who was transported to the Atchison Hospital following the wreck that happened shortly before 1:00.
Coates was driving southbound on U.S. Highway 73, reportedly near 258th Road, when she attempted to avoid the deer. Her maneuver sent the Chevy Trailblazer onto the west shoulder where Coates over-corrected. The vehicle went back into the roadway and Coates lost control, with the Trailblazer running into the east ditch, where it rolled over.
Coates was buckled up at the time of the wreck.