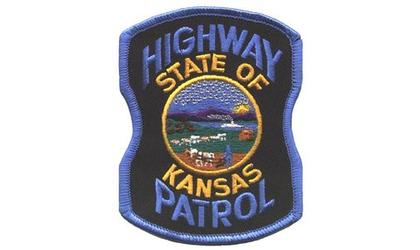 Kansas Highway Patrol
(KAIR)--A single vehicle, Wednesday night Atchison County rollover wreck sent three Illinois residents to the hospital.
The Kansas Highway Patrol reports that the crash occurred on U.S. Highway 59, two miles south of Atchison, just north of 274th Access Road.
It was at that location that the car, northbound on the highway, crossed the center line, and the southbound lane, before leaving the roadway to the west where it overturned.
The Patrol identifies the driver as 20-year-old Jacquez Martin, of Chicago, Illinois.
He was transported by Atchison County EMS to Mosaic Life Care, in Saint Joseph, Missouri, for the treatment of what the Patrol calls disabling injuries.
Martin's two passengers, also suffering disabling injuries, both required helicopter transport to area hospitals.
21-year-old Nicholas Lillibridge, of Loves Park, Illinois, was flown to Mosaic Life Care while 22-year-old Deandre Brown, of Country Club Hills, Illinois, was flown to the University of Kansas Hospital, in Kansas City, Kansas.
According to the Patrol's report, Brown was the only one of the three not wearing a seatbelt at the time of the wreck, which happened shortly before 10:00 Wednesday night.