Atchison man indicted for federal crimes
11/29/2018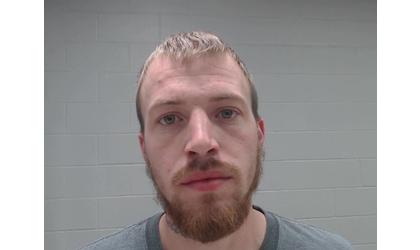 (KAIR)--An Atchison man now faces federal charges in connection with the seizure of methamphetamine made in October by the Atchison County Sheriff's Office.
According to a news release issued Thursday by Atchison County Sheriff Jack Laurie, a federal indictment was handed down Wednesday for 27-year-old Jacob Clem.
The Federal Grand Jury indictment alleges that Clem possessed, with the intent to distribute, methamphetamine, possessed a firearm in furtherance of drug trafficking, and possessed a weapon as a felon.
On Thursday, members of the Atchison County Sheriff's Office and the Special Response Team of the Drug Enforcement Administration apprehended Clem, executing a federal arrest warrant in the 2200 block of Millwood Drive, in Atchison.
Sheriff Jack Laurie, last month, told MSC News Clem was the focus of an investigation that led to an October 20 traffic stop, which then led to the discovery of what's alleged to be around 4 ounces of methamphetamine. ""Deputies had some information on Mr. Clem," Laurie said during an October 22 interview. "[The deputies] were able to perform a traffic stop on him, in the 100 block of North 4th Street. The K9 unit was there and assisted in indicating narcotics were present. We were able to use that and get in the vehicle to search for the narcotics."
Clem, following his arrest Thursday, was booked into the Atchison County Jail, where he remains held on the federal warrant.
According to Laurie's news release Thursday, the Leavenworth County Sheriff's Office, and the Merriam Police Department, assisted with the apprehension of Clem.
© Many Signals Communications
You will need to be logged in to leave a comment.
Please Login The posting of advertisements, profanity, or personal attacks is prohibited.
Click here to review our Terms of Use.