Sex crimes lead to weekend arrest
01/07/2019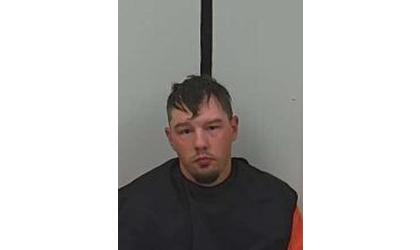 Jerry Johnson/Credit: Jefferson Co Sheriff's Office
(KAIR)--A weekend arrest in Jefferson County sent an Oskaloosa man to jail on charges related to child sex crimes.
WIBW-TV reports 29-year-old Jerry Johnson was arrested at an Oskaloosa residence around 7:45 Sunday morning.
The TV station, citing Jefferson County Sheriff's Office Captain Kirk Vernon reports the arrest came after the office was called to the home for a report of "an adult having sexual contact with a minor."
Johnson now faces charges including one count of indecent liberties with a child, aggravated indecent solicitation of a child under 14, and one count of lewd and lascivious behavior.
Following his arrest, Johnson was booked into the Jefferson County Jail.
According to Jefferson County Jail report information, Johnson is currently free on a $10,000 bond.
According to online Kansas Department of Corrections records, Johnson was convicted in 2011 in Jackson County on charges related to selling drugs within 1,000 feet of a school.
Sentenced to prison, Johnson was released from custody at the Lansing Correctional Facility in July, 2016.
© Many Signals Communications
You will need to be logged in to leave a comment.
Please Login The posting of advertisements, profanity, or personal attacks is prohibited.
Click here to review our Terms of Use.