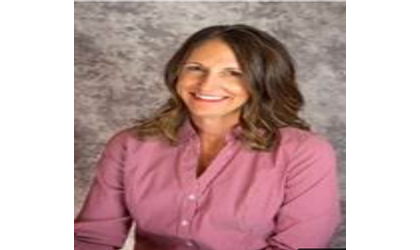 Renee Scott/Submitted
(KAIR)--A new Superintendent is selected to lead the Atchison Public Schools.
Chosen for that role is Renee Scott, who will begin serving in that position effective July 1.
She was chosen through a unanimous vote of the Board of Education for USD 409 during a special early afternoon meeting Monday.
According to a news release issued by the school district, Scott brings 26-years of public education experience with her into the role.
She has served as a junior and senior high teacher, school counselor, associate principal, and for the past four years as assistant superintendent at USD 457 in Garden City, Kansas.
She is currently in the process of obtaining her Doctorate in Educational Leadership from Kansas State University and plans to graduate in the Fall of 2019.
In the release, Scott said she is "thrilled and honored" to accept the position and become a part of the Atchison Community.
Scott will fill the vacancy created by the resignation of longtime Superintendent Dr. Susan Myers who is retiring at the end of the current school year.
Scott was selected from a group of three finalists for the position, following a hiring process assisted by the Kansas Association of School Boards.
Board President Herb Gwaltney, in the release, said Scott's selection was made possible through "community input, including the involvement of committees of stakeholders" which "was a key factor in the success of the superintendent search process."
Gwaltney, and Board Vice-President Carrie Sowers, in the release, said they feel the Board "made the right selection to meet the needs of our students and our community."